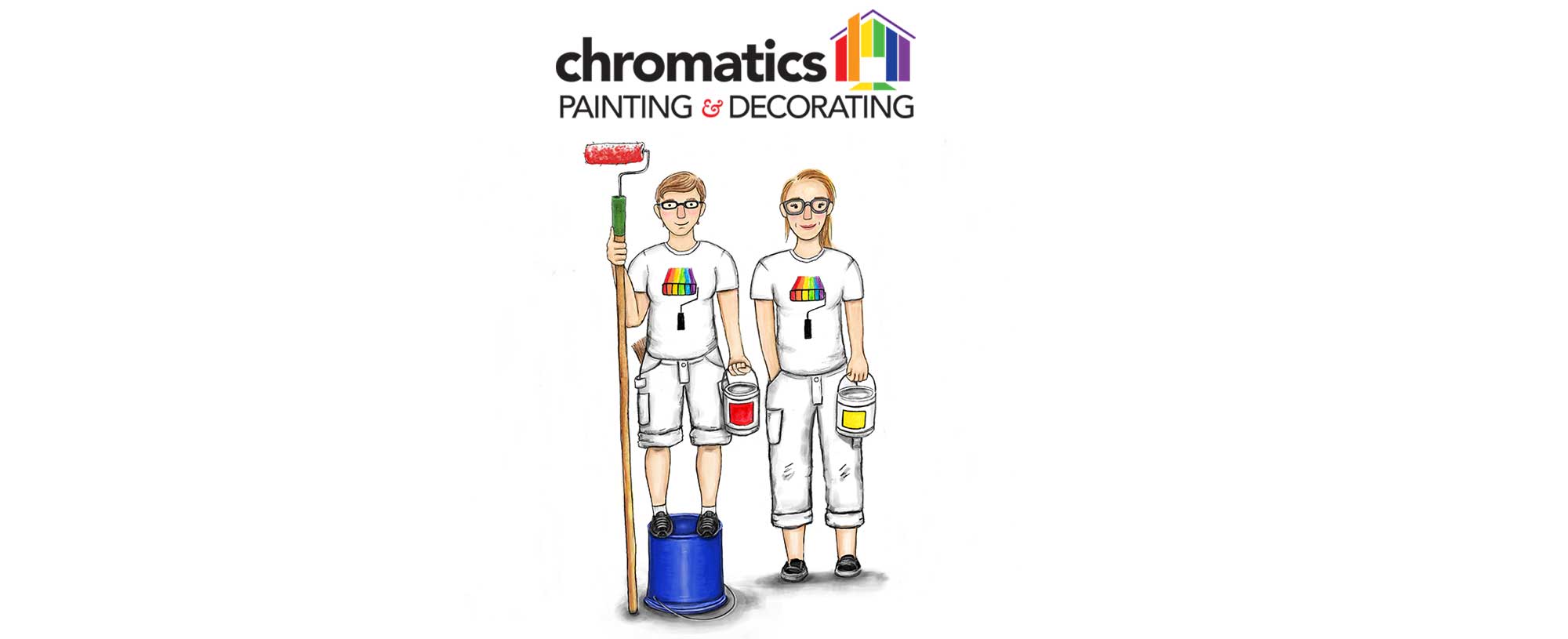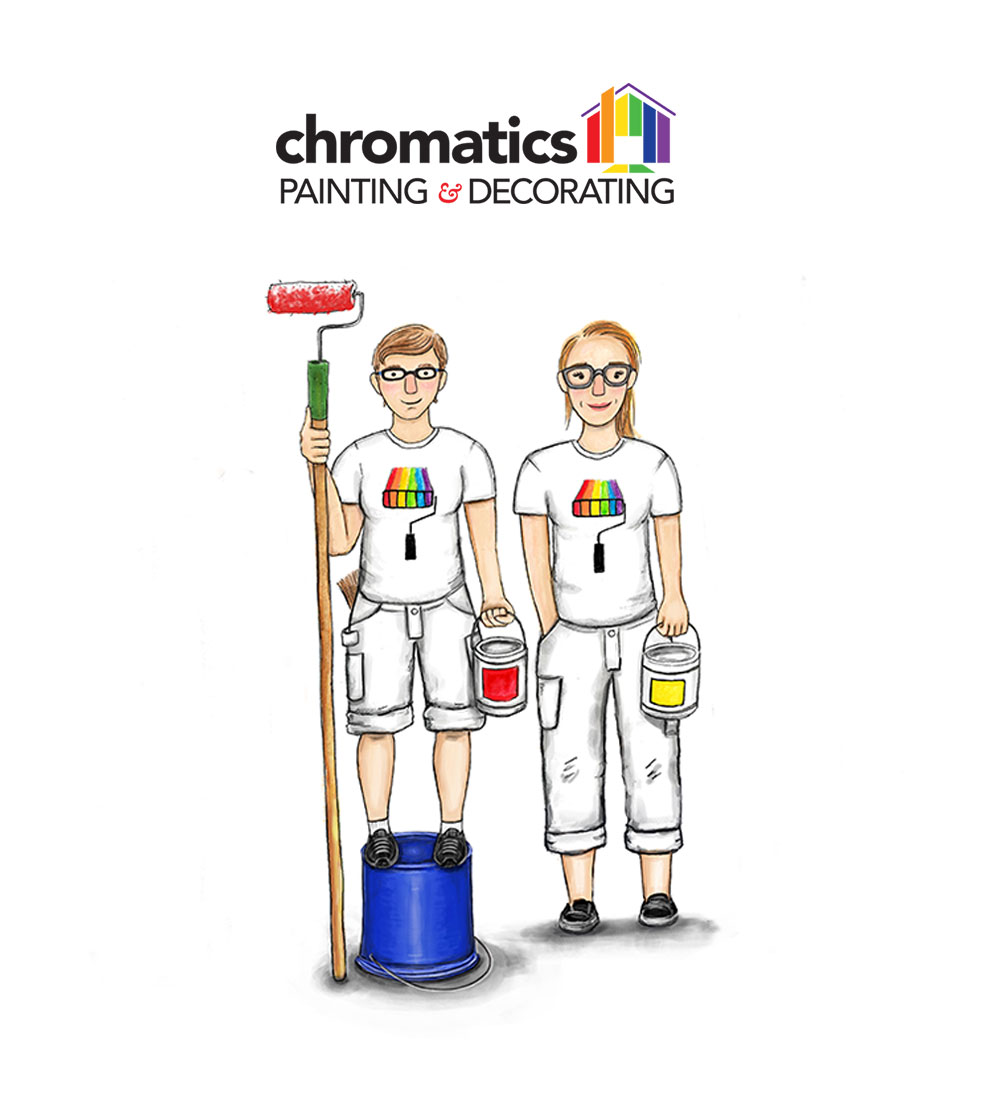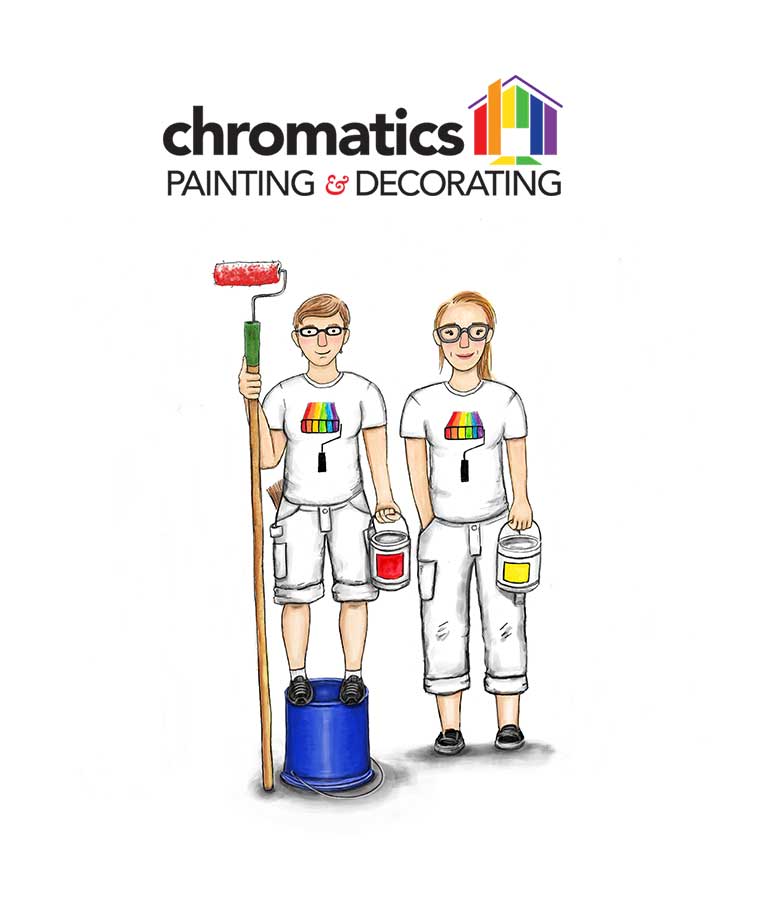 Chromatics Painting & Decorating:
Painting to Perfection – That's How We Roll!
Chromatics Painting & Decorating is a small Vancouver-based company offering interior and exterior painting & decorating to clients throughout the Lower Mainland.
We pride ourselves on our quality of work. From the start of a project, we take the utmost care in the preparation of any and all substrates. We know that preparation is the most important part of any job, to ensure the smoothest and longest-lasting finish.
Site cleanliness is extremely important to us, and our skilled and trusted team works to keep every client happy and comfortable from the beginning of a job until its completion.
No project is too small! We work hard to meet deadlines and can work around the toughest of schedules.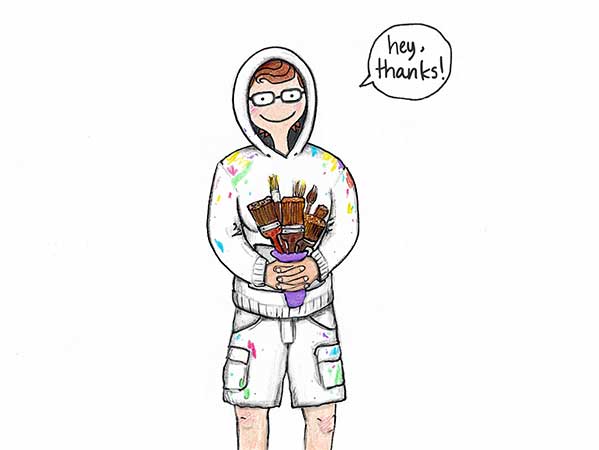 Kerry Peterman, owner and operator of Chromatics Painting & Decorating, is a passionate and skilled painter with 20 years of experience. She has extensive hands-on experience in all aspects of painting.
Kerry started off in the new construction field of painting, learning the proper preparation of new substrates, and then entered into the world of commercial painting, using aerial lifts, industrial products, and running large scale jobs. She then scaled it back a bit and dove into the world of repaints, learning how to fix paint failures, and drywall defects, and making old paint jobs look new again. She has also dabbled in restoration work.
Kerry has completed the apprenticeship program, earning her Red Seal Certificate of Qualification in Painting & Decorating.
Chromatics Painting & Decorating was officially born in 2013 and has been growing ever since!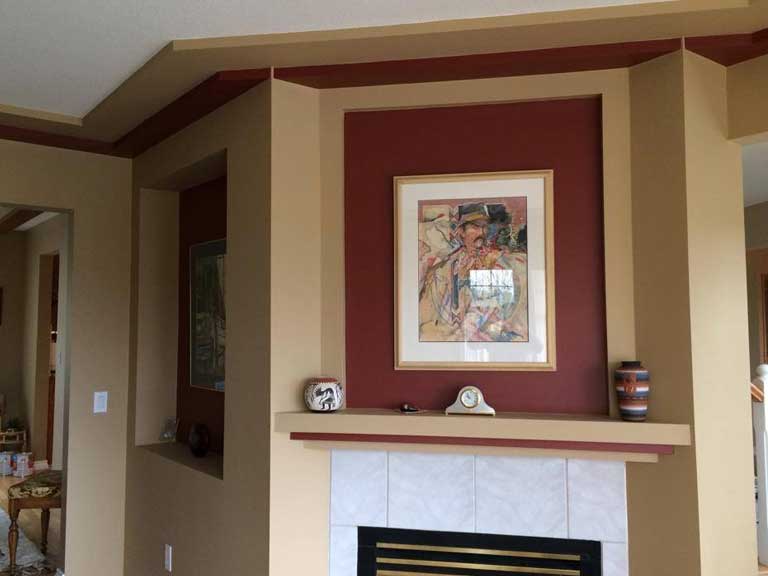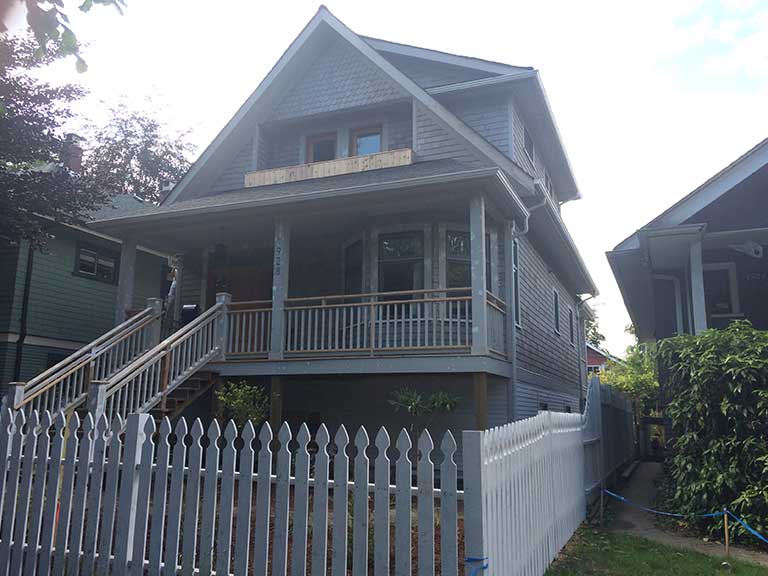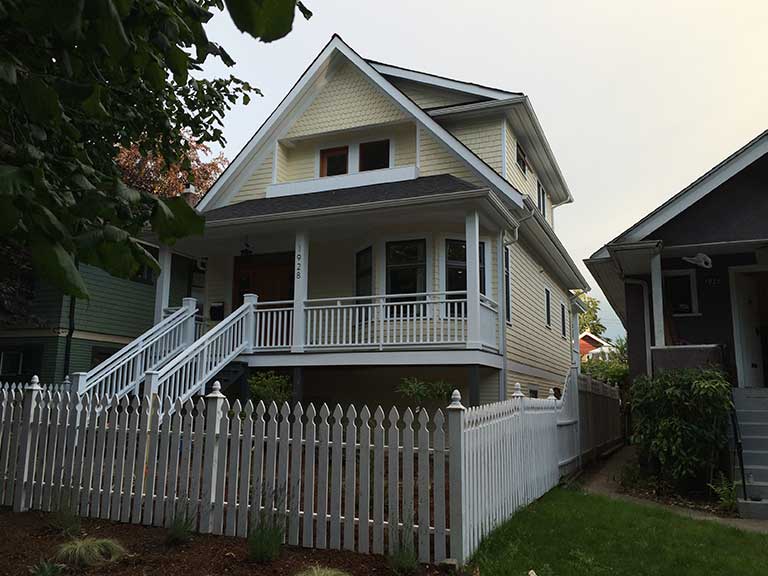 My husband Adrian and I used Kerry to paint our new house last year. She was absolutely fantastic – super reliable and the work was flawless. She was very accommodating and worked around the clock to meet our tight deadline. Even better, she was the best quote out there! I would not hesitate to ever use Kerry again – she is 100% professional and we have recommended her to many people. Adrian's best friend has used her as well as my mom and dad – she is becoming the family painter!
Sarah, Vancouver
We were very fortunate to book Chromatics to paint our entire interior condo. We had had several quotes and had a wide range of quotes from different painting companies, some higher and some lower. But since we felt that this was "the right fit" we waited until Kerry could fit us into her schedule.
The fabulous team of arrived on time and completed a full week of bathrooms, kitchen den, bedrooms and large living/ dining. They worked professionally and completed a first class job. They left a clean area each day and returned furniture for us giving a happy satisfied experience.
We would definitely recommend this great team for a fabulous painting experience. Their price and great work ethics were a pleasure to work with.
Thank you Kerry and the Team of Chromatics for a well done job.
Dianne, New Westminster, BC
I couldn't be happier with the work that Kerry and her wonderful team at Chromatics did on my condo! It was my first time hiring professional painters and I'm glad I held out for them. Not only did they give me a reasonable and affordable quote, they communicated clearly and pleasantly with me before, during and after and left my place in immaculate shape. I chose some bold colors, but they pulled it off masterfully. They were able to paint around some things I was nervous to take down (closet shelves, curtain rods) which other companies told me I'd have to take down, which I was grateful for. I also had some big gaping holes in a few of my walls - but now you'd never be able to tell. I used to avoid spending time in my living area, and now it's the only place I want to be! I'd recommend Chromatics to anybody. 
Sandeep, New Westminster, BC
I always strive to hire tradeswomen, so I was excited when I found Chromatics Painting! Kerry did a wonderful job on my interior painting and I have recommended her to my friends and colleagues. She is highly skilled at her craft and I trust her with all my projects. 
Dr. J.Douglas, Vancouver
"I have hired Kerry from Chromatics a number of times for my rental properties and she has always impressed me with her professionalism and high quality of work. When there are deadlines due to tenant moves, she has never let me down. Chromatics is always my first call when I need a painting job done." 
Eric, Vancouver
Kerry has done numerous painting projects for me. Each job was executed with great care and attention to detail.
Dallas, Langley
I want to let you know how much we appreciate the wonderful job you did painting our new apartment. The trim work is beautiful, the colors so perfect; calm and relaxing. You are truly a professional painter of the highest level, you are meticulously organized and hard working. We appreciate the fact that you took the time to listen to our needs and accommodated us accordingly. You have made our move and the beginning of the next phase of our lives so easy!
Moe & Lynn, Surrey
Thank you again – you did a really fantastic job and went above and beyond with the cleaning up!
Ryan, Vancouver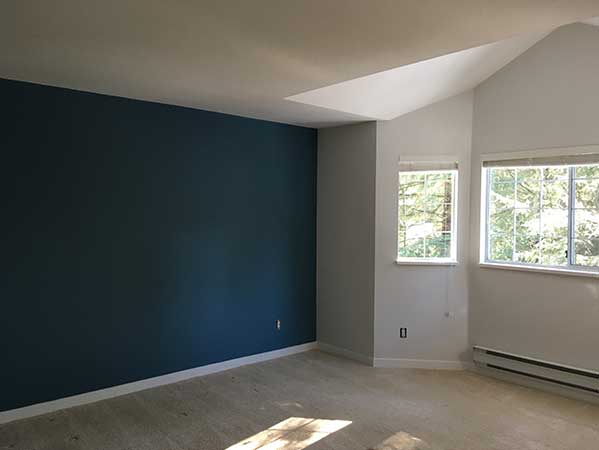 Wood finishing or re-finishing (staining, clear coating)

Brush/roll and spray painting
Feather sanding chipping paint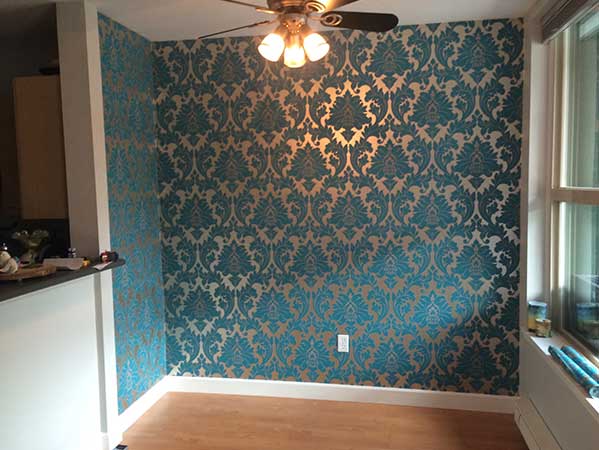 Wallcoverings (removal, hanging, patching)

Water damaged drywall (removing, replacing)

Minor to major drywall repairs

Small textured ceiling repairs
Contact Kerry for a free estimate.
We are licensed and fully insured (liability/WCB).
Vancouver
Burnaby
New Westminster
Surrey
Delta
Coquitlam
Port Coquitlam
Port Moody
Pitt Meadows
Maple Ridge
Ladner
Langley
White Rock
Richmond
North Vancouver
West Vancouver